Who We Are
2,080. That is the total number of hours the average person spends working each year. "Do what you love, and you'll never work a day in your life!" This quote can be misleading. Maybe you love your job or maybe you don't. But the truth is, even jobs and tasks we love can end up leaving us wanting more or feeling under fulfilled.
During those 2,080 working hours, you may be feeling stuck or unhappy. It could be a job you love, but the company is the wrong fit. Do you love 50% of your job but the other 50% feels almost unbearable? Perhaps you find yourself looking to grow into a new role but you're not sure how you stack up against other internal candidates.
Here at YouVantage we want to hear your story, find out what excites you, and draft your plan of continued success, no matter where your journey takes you.
Journey
Success isn't a destination, but rather a journey. We believe in taking advantage of every opportunity to build the best professional profile and work as a high functioning team member.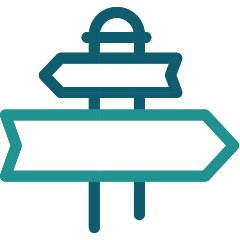 Right Direction
Whether you have found yourself in a career that you love, or looking to make a change, we believe in taking systematic steps to ensure you are prepared to stand out as a candidate.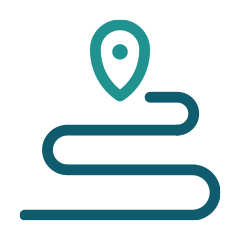 Path of Success
It's easy to compare our careers to others. We believe that each individual's career achievements are unique and should be developed in a personalized manner.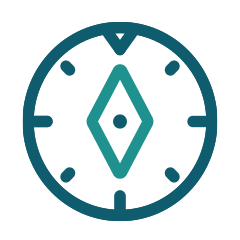 True North
Each of us has an internal compass that guides us through life. We believe in continued professional development in order to achieve results that fit your narrative.
Laura Keeley, M.S.
Owner
In my world, there really aren't strangers, just people I haven't had chance to meet yet. As cliché as that may sound, I have always been fascinated by the unique qualities that make up each person I interact with. Everyone I meet has different goals in life but many of the same barriers in front of them. What started out as a part time job in my university's Career Services Office, resume writing and interview preparation became a hobby of mine after watching friends, family and co-workers suffer through the job-hunting process.
My undergraduate years were spent studying communication and developing a passion for training and human resource management. I wanted to learn how to support the companies most crucial asset, it's people. After a variety of jobs in customer service and sales, I found my home in Training and Organizational Development. My next goal was to complete a Master's of Science in Organizational Development and Leadership, in order to provide the best service to the employees at my organization.
Whether it was in an official or unofficial capacity, my drive comes from the opportunity to partner with others in their professional development. I strive to encourage and motivate others to be the best versions of themselves and how to best present that to others.